Testimonials
Google
Theresa Chow-Loon, This year
Google
laurence luckmann, This year
always delivers excellent service and fair prices.
Google
Dayana Chavarria, This year
Google
Elias brimo, This year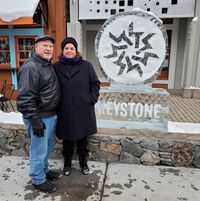 Facebook
Jorge L Miranda Sr, This year
Great customer service, friendly staff, well versed Tech's, shout out to Chris Lanigan, who's very knowledgeable, specially when it comes to the thermostat.
Google
Fito Gomez, This year
Facebook
Sherry Parks, This year
I highly recommend this company. They are professional, knowledgeable and pleasant to deal with. They communicate well and strive to accommodate your needs. It's the professional and personal attention that makes me feel like I am in good hands.
Facebook
Elsa Martinez, This year
Good reliable service by friendly staff that is also knowledgeable. I just got my a/c serviced because I have the yearly maintenance policy. Very satisfied customer!!!
Google
Sandra Amador, This year
Been their customer for the last 15yrs. They also service my rental property. No complaints. Service is prompt and professional.
Google
Miguel Manrique, This year