Testimonials
Google
Ricardo Gonzalez, This month
I called Air On Demand for quote to replace the entire AC system. They sent a rep out and after reviewing our needs provided several options to choose from. After some research on the unit, we decided on the more advance systems, Daikin. Our previous unit was from 2003 and had been repaired multiple times by previous homeowners which prevented from working efficiently. Once we approved their offer, we scheduled it right away with no issues on product availability.

On install day, Chris, was here on time and ready to get to work; with more than 18 years of experience he knew what had to be done and quickly found solutions to any concerns we had. His team was able to move the AC handler to its new location and complete the entire install on the same day.

Once complete, Chris and his time, walked me through using the new system, helped set up the thermostat with wifi and made sure to pick up and ensure everything was left as it was before.

Overall, I am very pleased with their work and would definitely recommend them.
Google
Clarita Pearson, Last month
Bernard and Nicolas were awesome! They were focused and did everything in ample time. Very professional.

Air on demand is a great company to hire for all your ac.
Google
Jonelle Dougery, Last month
Can't say enough about this company. Air went out after several power outages and guest were expected to arrive in 2 days. They called me back when they opened and set us up for repair. They weren't sure they were able to get there the same day, but said they would do what they could. Sure enough; they dispatched someone to us and got everything up and running.
Google
KHogan, Last month
Google
Theresa Chow-Loon, Last month
Google
laurence luckmann, Last month
always delivers excellent service and fair prices.
Google
Dayana Chavarria, Last month
Google
Elias brimo, Last month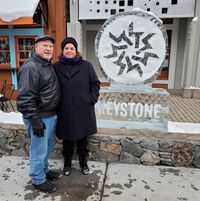 Facebook
Jorge L Miranda Sr, Last month
Great customer service, friendly staff, well versed Tech's, shout out to Chris Lanigan, who's very knowledgeable, specially when it comes to the thermostat.
Google
Fito Gomez, Last month